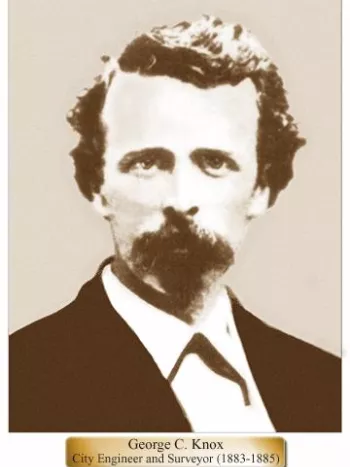 No known biography of Mr. Knox appears to be available at this time.
City records reflect that he was appointed City Engineer and Surveyor on December 15, 1883; reappointed on December 16, 1884; and succeeded by Fred Eaton on December 22, 1885.
During Mr. Knox's tenure, an ordinance was adopted by City Council for establishment of Elysian Park. The Central Railroad was granted a franchise for a street railway and the second municipal building was constructed on the site of the first school in the city.
Bridges were constructed over the Los Angeles River at Aliso and First Streets. A second street cable line was built and a new City Hall was constructed on Second Street. The old Zanja system (water distribution) was abandoned.